Hey guys, I've made up this handy Excel sheet that I use for my Fish Flingers games. It is really handy for being a compiler for the FC '2flingfish' (W89 official fc for flingers)
I have the base Excel file which I made a button to clear the cells once the game is over, but I can't manage to get that working on Google Docs... So you'll have to manage that yourself!
Anyway, here is the link to the Fish Flingers Sheet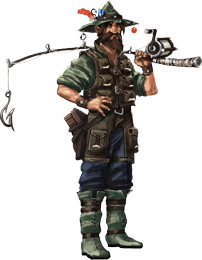 Fish Flingers Sheet
https://docs.google.com/spreadsheets/d/1BlGOlIIsUdJRiusaHe7z9fFote2Qnw0ufI5qFt8fHZo/edit?usp=sharing
Here is a picture of the table used in an (imaginary) round of Flingers.
This is the ideal format for calling out.
Also while I am at it, here are my custom made Excel sheets for Old School Runescape Servers:
OSRS Sheets
https://docs.google.com/spreadsheets/d/1f0usjjW7TXl1Y8R5zSYfgmerjsCyE9uw1fGd1NeGnBg/edit?usp=sharing
I have tabs for:
Farming
Herb Prices (including profit per herb run)
Magic Training
Crafting (Dragon hide crafting mainly)
Feel free to use these and put your own values in (NOTE that I update the prices manually in each tab, so check the prices of items at the time of your calculations for a more accurate reading)
Hope these help you with your Fishing/Scaping,
Syco